Tag:
a court of thorns and roses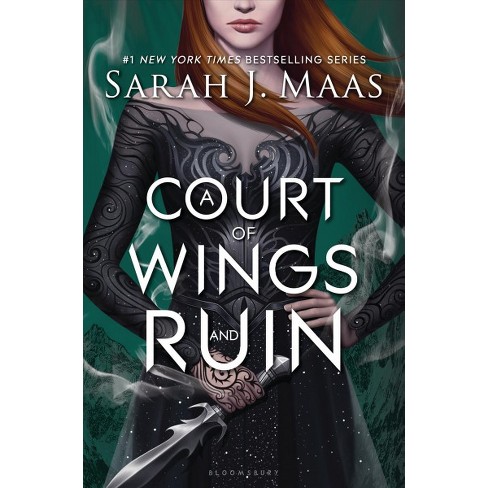 Although I didn't enjoy this book as much as the first and second in the series, it was still definitely worth the read. The focus on war and serious details often gave me a headache as I tried to figure out what was going on and remember who was who. And then suddenly some of the characters were gay or bisexual. I honestly didn't think it needed to be there. It only distracted from the story, hounding the reader with pages and pages of details that I don't care to read about when there is a bigger picture in mind.
I would have liked to see Feyre and Tamlin talk at the end. I felt like the ending was too "happy" for what was going on with the battle. And the part after page 666, the same exact thing happened again that happened to Feyre Under the Mountain. It would have been nice to see something different in that regard, some variety.
Also, if the Bone Carver OR the Suriel would have told Feyre she was pregnant or something while the war was just around the corner, now THAT would have been interesting. But I'm sure that will happen much later on instead.
Either way, the book was good, but perhaps too long and filled with unnecessary details. 4 out of 5 stars.
I first came across this book by scrolling through Pinterest and seeing the fan art associated with it. I kept seeing it again and again on my feed, and eventually, I got curious about who these characters were and how they tied together. This led to me checking the book out at the library, and I'm definitely glad I did!
With story elements from Beauty and the Beast and the Hades and Persephone myth, the book weaves a beautiful tale of love and sacrifice, and it begins to make us question what is real and what is not.
I absolutely love the characters. At first I didn't like Tamlin at all, but he quickly grew on me. The same goes for Rhysand. He came across as evil and unfeeling, but we find that is anything but true. The ending scene with Rhysand and Feyre piqued my curiosity enough that I'm dying for the next book!